With offices in both Sydney and Adelaide, Australia, Intomedia is a comprehensive production, financing and marketing organisation, the glue that sticks projects to buyers, investors, producers and creative teams.
Founded by Stuart Scowcroft in 2001, Intomedia has grown to become a respected production house with many credits across national and international broadcasters.
And with its first feature film credit in 2016, 'Elixir', which debuted at the Berlin Film Festival, Intomedia continues to forge a path into the world of feature film with several exciting projects in various stages of development, and a first-ever Australia-South Africa-Canada tripartite co-production feature documentary that starts shooting in Johannesburg and Cape Town August 2017, helmed by an acclaimed Oscar-winning director.
Intomedia also provides comprehensive Production Services to non-Australian producers, broadcasters and networks, and is a first call for names such as the BBC, ITV and Discovery Channel.
At the core of Intomedia is a highly experienced team comprising multi-disciplinary professionals who bring a wealth of knowledge and skills to every project. Together we offer a comprehensive production, financing, production and marketing services team for television and feature film.
Stuart Scowcroft
Producer/Director/Writer – A former Head of Science and Features at the Australian Broadcasting Corporation, and General Manager, Television, of Becker Entertainment, Australia. Programs he has Executive Produced have won acclaim and awards around the world. Now he brings his expertise to the market for producers and broadcasters alike with a mission to match ideas with needs, investors and distributors in a service designed to maximise opportunity.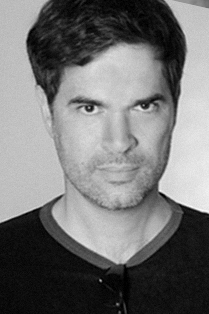 Benjamin Hunter
Producer/Writer – With thirty years in design, advertising, and music production and promotion, Benjamin brings his unique skill set to Intomedia, with a multi-platform approach that takes projects from inception through to content on multiple platforms. He was the creator of Australia's first DVD-based interactive trivia shows, produced feature movie soundtracks, directed and produced hit music videos, and now leads production on two of Intomedia's next feature films.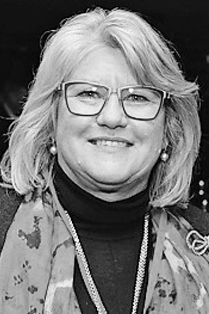 Susan Scowcroft
Business Manager – Susan brings a high level of expertise in government relations, human resource management and project business management. She has been a company director of Intomedia since its founding. Susan provides Intomedia with team management leadership which underpins the creative and production thrust of the company.
Roxanne Stokes-Byrne
Production Assistant/Fixer – Roxy is graduate of the Sydney College of Make-up Art and has many years experience in the entertainment industry. She is experienced in the administration of Entertainment Visas and has strong organisation skills to provide comprehensive fixer services to international and domestic clients, both from Intomedia's office and on the ground with crews. She also loves fantasy and science fiction.